Brigid Marlin—Biography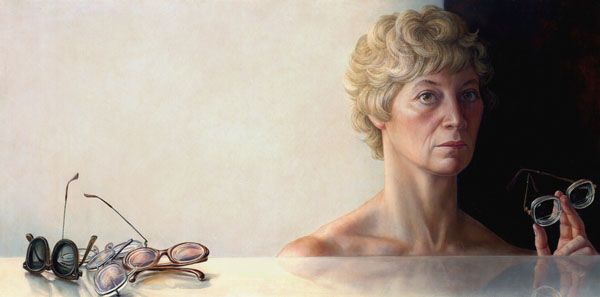 Journey Into Darkness - self-portrait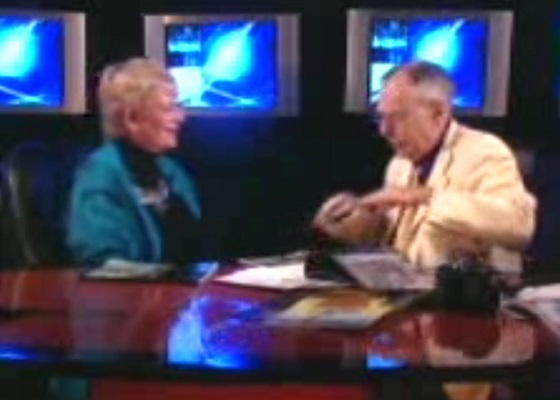 TV interview, The New Yorkers, 4 April, 2007 [13:48] [31MB]
Brigid Marlin was born in Washington, D.C., studied at the National College of Art, Dublin, the Centre d'Art Sacre, and the Atelier André L'Hote, Paris, the Beaux-arts, Montreal, and the Arts Students League of New York. Later she went to Vienna to learn the Mische technique, a process of painting which was a carefully guarded secret of the Flemish and Italian Renaissance painters, and revived after painstaking research by Ernst Fuchs.
She founded the Inscape group of painters, which later became the international Society for Art of Imagination. It included imaginative painting, sculpture, drawings and print-making and is a registered U.S. charity.
Prizes Include:
Upper Street Gallery Sculpture Competition 2000, special prize.
International Painting Competition, Dublin 1988, 1st prize.
International Art Appreciation Award 1984, U.S.A., 1st prize.
The Visions of the Future Science-Fiction painting competition 1975, 1st prize.
Her work is in Collections all over the world, including the following:
House of Lords, Westminster, London (Lord Longford portrait)
National Portrait Gallery, London (Ballard portrait)
National Museum for American Artists and Illustrators
Barcelona Museum of Contemporary Art
Crain Communications, New York (Portrait of Gertrude Crain)
Lady Arran
J.G. Ballard
Mr. and Mrs. Lowell Blankfort
Mary Craig
Noreen Corrigan, Art Consultant, Montreal
Jim and Catriona Erler, Washington D.C.
Mr. and Mrs. Huey Johnson, Environmental Resources U.S.A.
Mr. and Mrs. Saul Katz, Boston
General Montfort, Spain
Ex-President Nixon's collection
Mary O'Hara
Admiral Paulsen, U.S. Navy
Recent Exhibitions
Wednesday, 29 November to Friday, 1 December 2017, 11 am - 6 pm: "Brigid Marlin and Friends", Bakers' Hall, Harp Lane, London EC3R 6DP.
2017 from 12 November: The International Visionary Art Exhibition, Congress Center of Montreux, Switzerland.
2017 April-May: One Space Gallery, New York.
2016: Paris show, organised by Liba Stambulion; show in Seattle organised by Don Farrell at the Krab Jab Gallery, and Park Gallery, near Dresden, Germany.
2015: Jean Provonost, new president of the Canadian Society for Art of Imagination, curated a well-attended show at the Art Deco Museum, Montreal, Canada.
2014: The Canadian Society for Art of Imagination opened with the theme, Art for Peace in the Moniker Gallery in Toronto. It featured over 50 International artists, and was curated by Marina Malvada and Bhatboy, who also curated a second series of shows in Ottawa.
2013: Our Show at La Galleria, at the Royal Arcade, London, was opened by internationally famous harpist David Watkins, who played one of his compositions on the Harp.
2012: Brick Lane Gallery, London.
2011: The PhantastenMuseum was opened in Vienna in this year. The Society for Art of Imagination was invited to show there, and many of us went over for the opening, to celebrate the first ever Fantastic Museum for Imaginative Art. The Exhibition was Opened by Professor Ernst Fuchs.
An Exhibition Fifty years Fantastic celebrating the Society from its first beginnings in 1960 was held in La Galleria at the Royal Arcade, London to celebrate our 50 years of existence, and opened by Mary O'Hara. Later, it travelled to Chicago where the Show entitled 5 decades of Fantastic was held at the Murphy Hill Gallery, Chicago
2009: Carnival of Venice, selected works of the Society for Art of Imagination,InterArt Gallery, New York;
Exhibition at Wessobrun, Germany
Museum of Imagination, Denmark.
2007: Philadelphia Institute of Technology.
Vienna Art Park and Museum for Fantastic Art with work from the Society for Art of Imagination.
Visionary Art Center, Miami.
2006: H.R. Giger's Castle Museum and Art Gallery.
2005: Festival of the Society for Art of Imagination, London.
2004: Society for Art of Imagination, European Tour.
2003 October: Brave Destiny, Williamsburg Art Center, New York.
2002, 2003: The Gallery, Cork Street, London.
2000: Visions of Venice exhibition of paintings by Brigid Marlin inspired by Venice. Portals Ltd, Chicago.
Third Open Exhibition of the Society for Art of Imagination, Mall Galleries, London.
Recent Works by Brigid Marlin, Nine Clarendon Cross, Holland Park, London.
Phantastik am Ende der Zeit, Stadtmuseum Erlangen-Nurnberg, Germany.
1997: The Mayfield Gallery, Bournemouth.
1999: Opening ceremony when the BBC acquired the portrait of Cecil Lewis, one of the founders of the BBC, to hang in the boardroom at Bush House.
1996: Exhibition at Portals Ltd. Chicago.
Brigid's Photo Album
Click here to see photos of Brigid and many other prominent artists: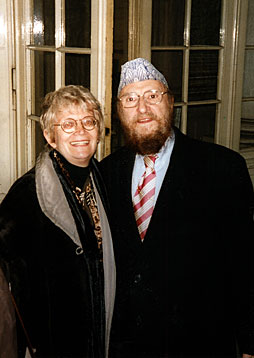 Brigid and Ernst Fuchs

Brigid's Mum:
Hilda van Stockum HRHA
Honorary Member of the Royal Hibernian Academy
Artist and Children's book writer
http://www.bethlehembooks.com/hvsc/hvs_collection.htm
http://www.hildavanstockum.com/

Olga Marlin (sister)
MA (Hons) Trinity College, Dublin
H.Dip.Ed. University College, Dublin
Principal Kianda College, Nairobi (1961-1980)
Trustee Kianda Foundation, Nairobi
Author of To Africa with a Dream, Scepter Publishers Inc., PO Box 211 New York NY 10018
https://en.wikipedia.org/wiki/Olga_Marlin

Randal Marlin (brother)
Adjunct Research Professor, Department of Philosophy, Carleton University
Author of Propaganda and the Ethics of Persuasion, Broadview Press, Peterborough, Ontario, Canada 2002.
https://en.wikipedia.org/wiki/Randal_Marlin

John Tepper Marlin (brother)
Author of The Book of American City Rankings, etc.
Treasurer, American Society for Art of Imagination
http://www.cityeconomist.com/

Chris Oakley (Brigid's son)
Webmaster of this site. http://www.cgoakley.org/