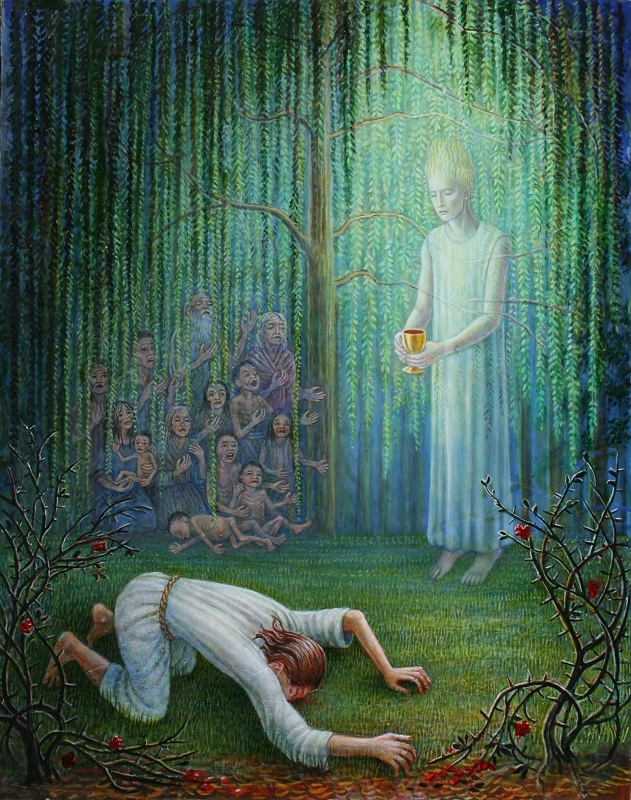 The Agony in the Garden
Oil and Tempera, the Mische Technique, 2010
Collection of The Bible on the Ground, Nanyuki, Kenya

The Agony in the Garden shows Christís suffering not only for the agony he is about to undergo, but for all the suffering of human beings everywhere in the world. He sees and feels their hunger and pain, and it adds to his mental anguish and almost overwhelms him. But an angel appears at that moment to comfort and strengthen him.