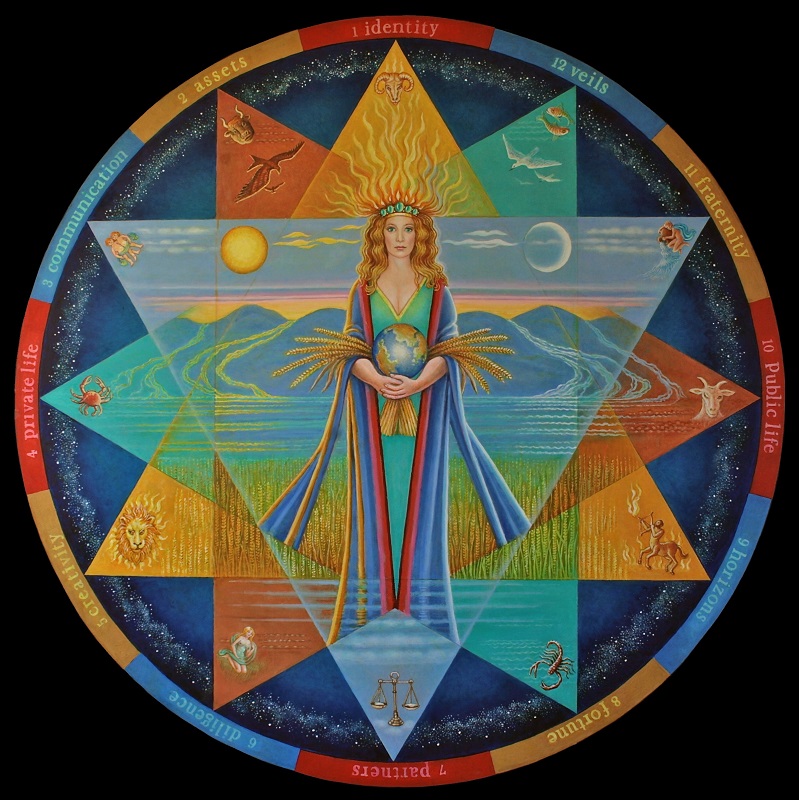 The Astrology Circle
Oil and Egg Tempera painting, Mische Technique
5' diameter.


Shows the zodiac with cardinal signs marked by red on the outer circle, fixed signs by ochre and mutable signs by blue. Triplicities are marked by the four triangles, one for each of fire, earth, air and water. The model is Ailise O'Neil, the artist's niece, who represents an earth goddess. She aligns with Aries, the first sign of the zodiac, which also happens to be her own sun sign.