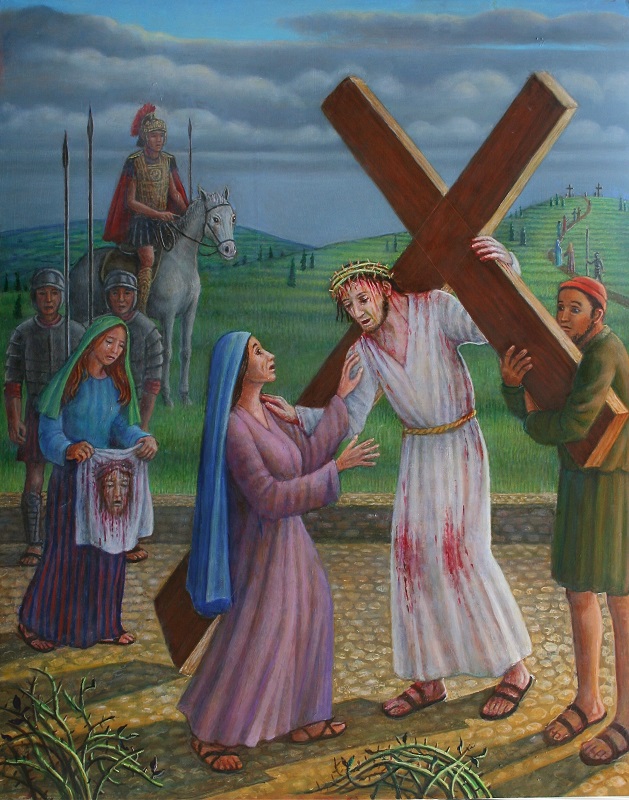 The Carrying of the Cross
Oil and Tempera, the Mische Technique, 2013
Collection of The Bible on the Ground, Nanyuki, Kenya

The painting shows the moment where Mary sees her son carrying his cross. She is nearly fainting with horror and in the midst of his own suffering, Jesus puts out his hand to comfort her. In the background Veronica holds the veil that has Christís image, while Roman soldiers behind her keep watchful guard. In the distance on the right, two crosses are already in place.