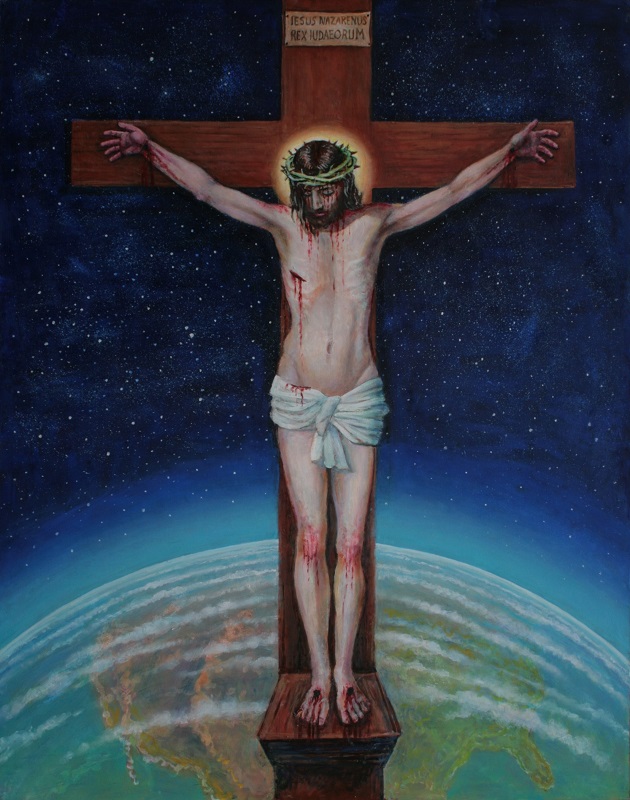 The Crucifixion
Oil and Tempera, the Mische Technique, 2014
Collection of The Bible on the Ground, Nanyuki, Kenya

Here Christ is on the cross. His passion and death have finally been accomplished, and he has redeemed the whole earth. The necessity for Christ's suffering and death is one of the most profound mysteries in the world.