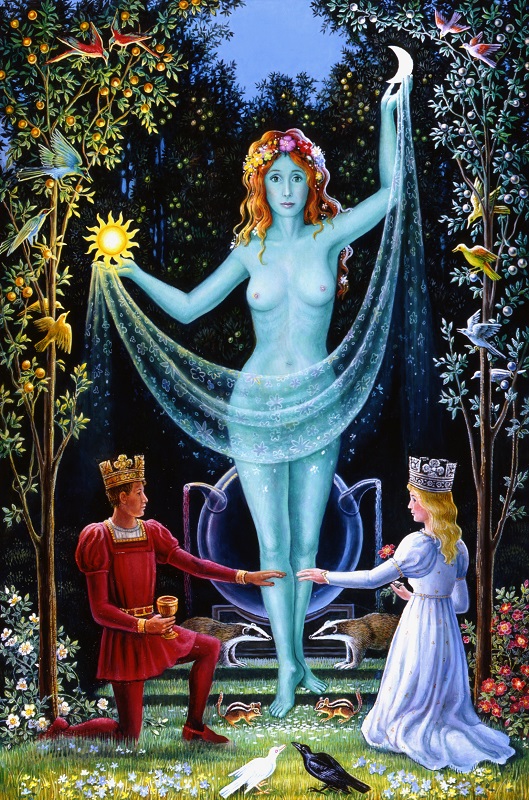 Friday
Oil and Tempera, the Mische Technique, 30" x 45"

"Friday's child is loving and giving"

Venus represents the goddess of love and beauty, and the aesthetic instincts in people: their love of peace and harmony. The symbolic metal of Venus is copper, the secret fire representing the changeable female element. She encompasses the opposing male principle. By her, the two principles, male and female are conjoined. This can be a stage in the development of a person, when the shadow or unconscious self is seen and accepted, it ceases to be an opposing force, and the two halves of a person are united in love and understanding.


| | | | | |
| --- | --- | --- | --- | --- |
| Planet | Venus | | Metal | Copper |
| Colour | Green | | Star sign | Taurus and Libra |
| Alchemical operation | Conjunctio | | Element | Earth and Air |
| Quality | Harmony | | Angel | Anael |
| Gemstone | Jade and Emerald | | Flower | Rose |