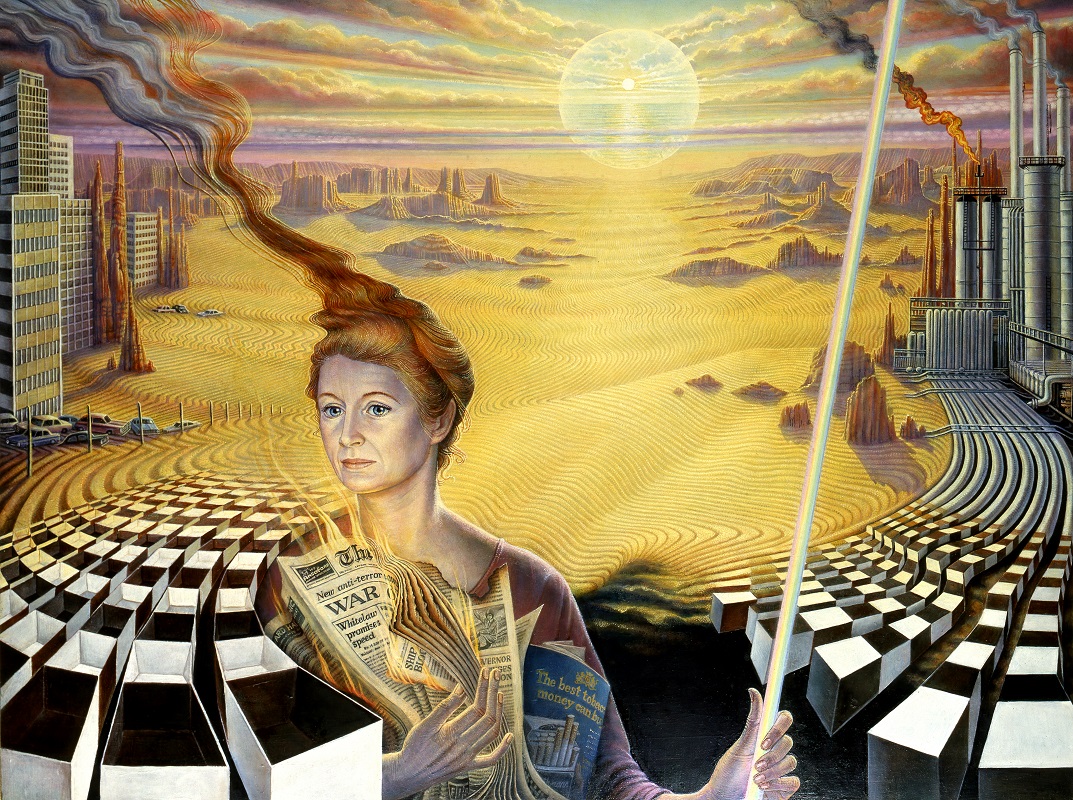 The Rod
Oil and Tempera, Mische Technique.
Collection of John and Evelyn Gale.
This was painted before the war in Kuwait.
Artists sometimes foretell events without realising it. The Rod is a symbol of a spiritual connection that we can hold on to in spite of terrible situations in the world.
The desert represents the world as it can be — is a place without water, which is the symbol of truth. Above in the sun, there is a place representing an ocean of truth.