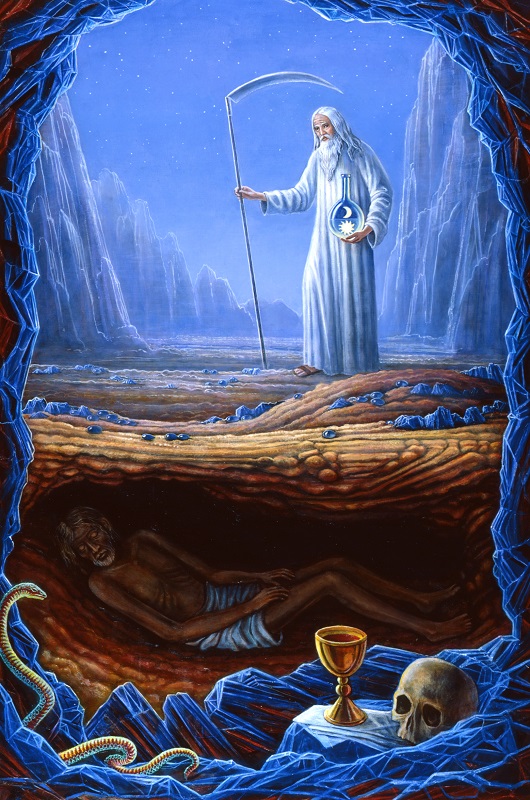 Saturday
Oil and Tempera, the Mische Technique, 30" x 45"

"Saturday's child works hard for a living"

Saturn is for emotional restraint, caution and control. It also stands for justice and patience. This stage represents the dying to self that each person must make on his or her spiritual journey. This is the suffering — the dark night of the soul — through those who seek enlightenment must pass.


| | | | | |
| --- | --- | --- | --- | --- |
| Planet | Saturn | | Metal | Lead |
| Colour | Indigo | | Star sign | Aquarius and Capricorn |
| Alchemical operation | Negredo | | Element | Air and Earth |
| Quality | Introspection | | Angel | Oriphiel |
| Gemstone | Sapphire | | Flower | Poppy |