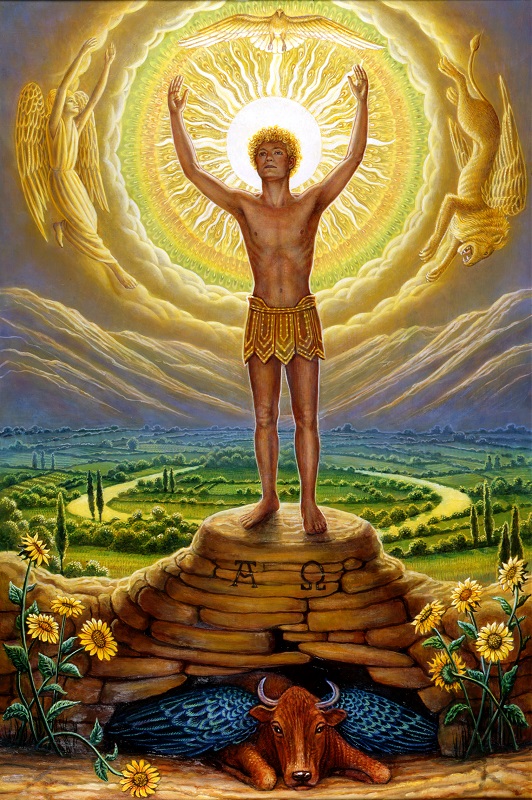 Sunday
Oil and Tempera, the Mische Technique, 30" x 45"

"The child that is born on the sabbath day is blithe and bonny, good and gay"

The sun stands for the real self, the essence of a person. It is the most powerful of the planets and rules in Leo. It represents dignity, strength, generosity and fidelity. The philosopher's stone is said to be attained through a conjunction of Sol — the sun — and Luna — the moon — in the sign of Leo. At last the goal, or gold, is reached through the struggle with inner disharmonies and the death of the lesser self. Now the divine element in the spirit can shine forth.


| | | | | |
| --- | --- | --- | --- | --- |
| Planet | Sun | | Metal | Gold |
| Colour | Golden-orange | | Star sign | Leo |
| Alchemical operation | Tincture | | Element | Fire |
| Quality | Self-fulfilment | | Angel | Michael |
| Gemstone | Diamond and Ruby | | Flower | Sunflower |