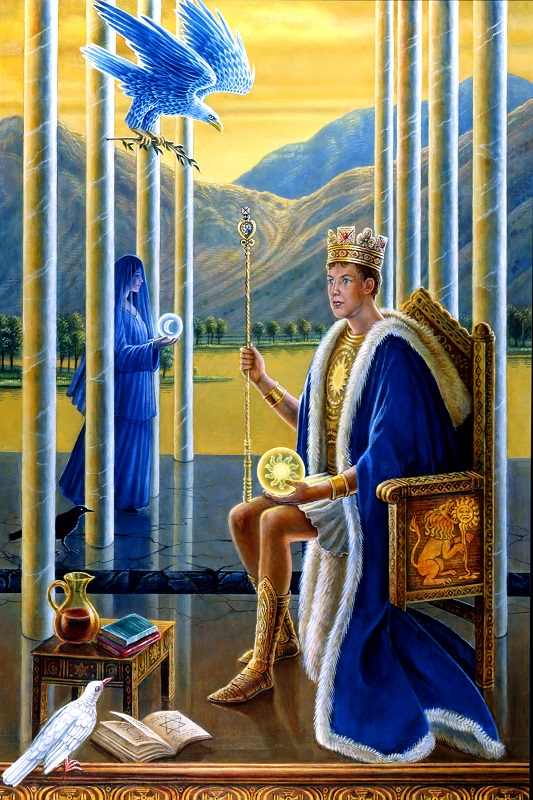 Thursday
Oil and Tempera, the Mische Technique, 30" x 45"

"Thursday's child has far to go"

After a time, the 'inner child' matures into a royal being: there is development and expansion. Jupiter represents this stage. He is often likened to the natural heat which generates all things. He dwells in the sky and the earth is the place of his pleasures. Jupiter is also known as Jove, from which we get the word Jovial — it represents well-being and material success. Nevertheless there is something still unresolved; there is a split of the self in two parts; conscious and unconscious.


| | | | | |
| --- | --- | --- | --- | --- |
| Planet | Jupiter | | Metal | Tin |
| Colour | Blue | | Star sign | Sagittarius and Pisces |
| Alchemical operation | Sublimatio | | Element | Fire and Water |
| Quality | Expansion | | Angel | Zachariel |
| Gemstone | Turquoise and Amethyst | | Flower | Lotus |