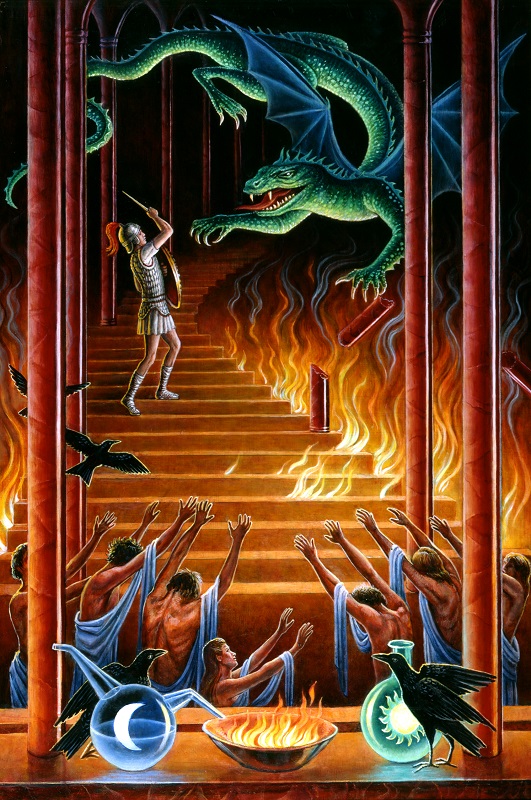 Tuesday
Oil and Tempera, the Mische Technique, 30" x 45"

"Tuesday's child is full of grace"

Mars represents the primal urge, energy and daring. The iron connected with Mars is not vulgar iron, but represents the subject passing through the reign of Mars, that is, on the way towards self-perfection. The sleepers wake and wish for enlightenment; but first the sublimation of the lower self must take place. A struggle begins between the forces of dark and light, symbolised by the struggle between the knight and the dragon.


| | | | | |
| --- | --- | --- | --- | --- |
| Planet | Mars | | Metal | Iron |
| Colour | Red | | Star sign | Aries and Scorpio |
| Alchemical operation | Separatio | | Element | Fire and Water |
| Quality | Energy | | Angel | Samuel |
| Gemstone | Topaz | | Flower | Geranium |