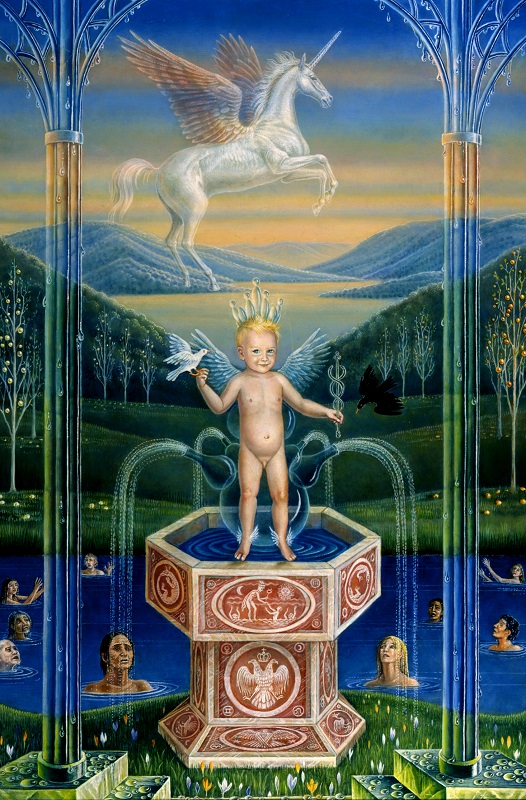 Wednesday
Oil and Tempera, the Mische Technique, 30" x 45"

"Wednesday's child is full of woe"

Mercury is above all the planet of communication, involving intelligence and quick-thinking. A legend tells of Mercury casting down his staff down on two fighting snakes and they coiled round it to produce his emblem, the Caduceus, a symbol of the hamonious conjunction of two opposites. It is towards this harmony that the initiate is striving. At a certain point those engaged in this struggle descend into the waters of repentance, as in baptism, which cleanses the spirit and brings forth a new life of the soul, represented by a little child.

| | | | | |
| --- | --- | --- | --- | --- |
| Planet | Mercury | | Metal | Quicksilver |
| Colour | Yellow | | Star sign | Gemini and Virgo |
| Alchemical operation | Distillatio | | Element | Earth and Air |
| Quality | Communication | | Angel | Raphael |
| Gemstone | Aquamarine | | Flower | Lily-of-the-valley |